TheFrog wrote:
Puma wrote:
Laurent wrote:
Puma wrote:
France to ream us a new one come scrum time, and that will set the tone for the rest of the match.
France by 2.


We got manhandled by the safa's
Australia bested us... and Ireland beasted us.

What is Super Mario doing?
Or is it the stupid SH refeereing, which tends to protect the weaker scrum?
In essence, they are the scrum rules imposed by the UAR (after a series of serious injuries among youth players), such as not being able to advance more than one and a half meters with this set piece, except in the 5 meters contiguous to the ingoal. In addition, Hourcade and the UAR "system" neglected this phase of the game for more than a decade and we are missing a "litter" of competent pillars.
The assumption is that, knowing that in the World Cup in Los Pumas will play the best (regardless of the league in which they participate) Ledesma will summon Figallo, perhaps, Herrera and Noguera Paz, and use the RC2019 (reduced format) to fine-tune the neglected scrum.
The 15 players who received their distinctive bib in today's practice (on tuesdays, Ledesma proves what he believes that should play the weekend)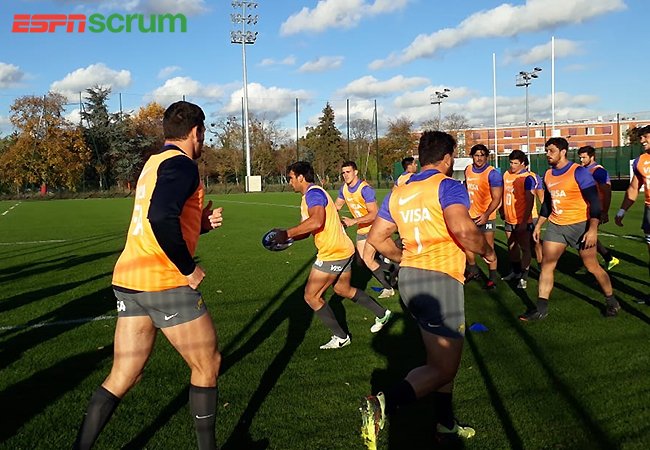 15. Boffelli
14. Delguy
13. Orlando
12. De La Fuente
11. Moyano
10. Sánchez
9. Cubelli
8. Ortega Desio
7. Petti
6. Matera (c)
5. Lavanini
4. Alemanno
3. Medrano
2. Crevvy
1. García Botta