True Blue wrote:
eldanielfire wrote: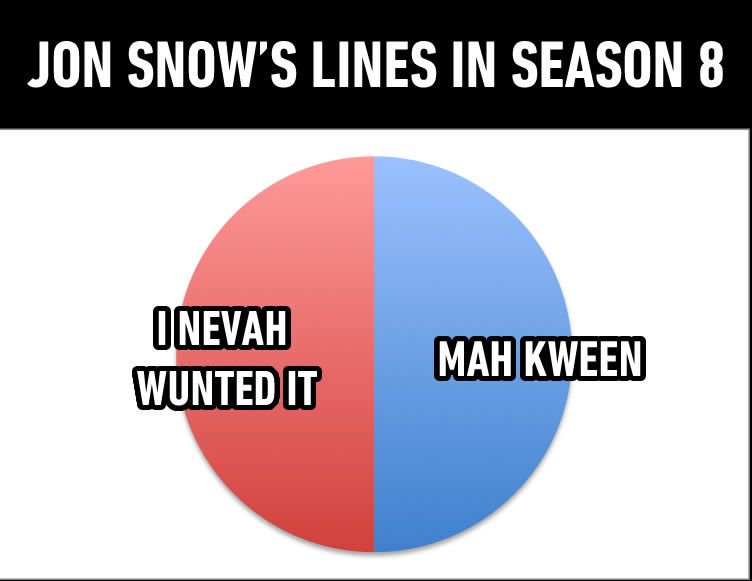 Jon Snow really did become quite unlikeable in the last couple of seasons. Totally inept general on top of that. He was useless, didn't even seem much point to revive him.
Comes back from the dead, still knows nothing, actually even less.
Gets saved by sansa and Ayra again.
Honestly by the end of the last two seasons I would not of minded at all if they killed off more characters. Kill Grey worm, kill Jon, have them both kill easy other, or be the cause of each others death, Kill Tyrion, Kill Ayra, Kill Sansa, sansa suddently becomes annoying again in the last season after growing on you, she starts off being really irritating has this character developement, grows on you then becomes irritating again. Kill Bran, hes all knowing yet does jack all, unless somehow his doctor strange act lets him know that in most cases if he tries to interfere makes things worse? The only time I think he does anything is being a jerk to meera which maybe saves her life by getting her out of winterfel unlikely to survive, and that being bait for the NK. Thats it, thats what Hordor held the door for.
Finally they killed that annoying uncle of the theons, It seemed the king of the dead carried a plague he was infected with himself, the plague of stupidity that swept westeros before he even came south of the wall.