Mog The Almighty wrote:
Nolanator wrote:
Tearful. Salty tears.
Have you genuinely never heard that expression before?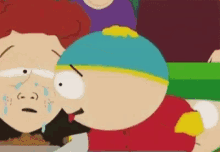 etc...
I heard it a couple of times in the context of computer gamers who are losing but didn't really get what it meant. Rubbing salt in the wound or throwing a tantrum or something. So it's just crying? Okay.
Can't see how Coppers post qualifies as that though. More like "stick it up your ass" to Brad Thorn.
It's fairly prevalent in online vernacular with all the cool kids. Probably why you'd associate it with gamer tantrums.
As always,
Urban Dictionary
is very helpful:
The act of being upset, angry, or bitter as result of being made fun of or embarrassed. Also a characteristic of a person who feels out of place or is feeling attacked
Angry, agitated, annoyed, upset.[/list]
Mind you, I do like these two definitions:
Somebody who contains large quantities of sodium chloride,thus causing them to be upset.
Tthe act of being a salted pretzel.