Tehui wrote:
vintage_cox wrote:
Remember when Paul Pierce said Niko couldn't have back to back 30 point games

He was visibly frustrated the other night when they had to traffic their "AD trade packages" halftime bit that they teased pre-game. Eat a million dicks you c
u
nt, and that smirking prick Jalen Rose
Feeling the rage.
Well they are a true pack of lying c
u
nts at ESPN and they're barely hiding their "get him out of that little low-ratings market" agenda these days
Add Stephen A Smith to that list. He claimed on Hot Take that his sources tell him AD wants out and will demand a trade at the end of the season. This fukwit has no sources. Then he made a big show of laughing at the name of the Pelicans arena, saying no one can win MVP playing 41 games there. He's doing his bombastic trolling schtick but it all gets fuking tiresome
If Woj or Shams or Bobby Marks aren't reporting it, then it's made up clcikbait horseshite PERIOD!
And that article ESPN published during the playoffs about how AD is only appreciated by the national media but is the most underappreciated star by his own city because they ONLY sent 5 media outlets to cover the playoffs

They blatantly failed to mention that this is every single media outlet that the city of 393k has! And left out all the media credentialed bloggers who actually have the biggest audience anyway. They got it wrong and issued a correction later but left it misleading. What a bunch of fu
c
king hacks
Give me Ernie, Shaq, Chuck (and maybe Kenny, I guess) on TNT all day over these ESPN fuks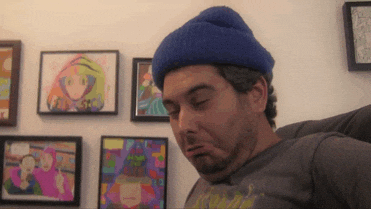 Seriously tho
Edit: But I'll keep watching because they do still have actual quality analysis
https://www.youtube.com/watch?v=K_5vGxO-mJA