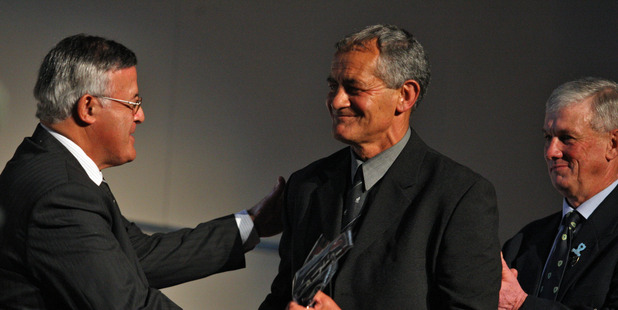 Former All Black Mike Burgoyne has passed away suddenly while in Fiji.
Kaitaia car dealer Archibald Cars posted on its Facebook page yesterday the death of their former employee, who worked for the dealership for more than 10 years.
Owner Brian Archibald said Burgoyne was a great asset to the business.
"He turned to car sales 14 years ago and worked with us for 11 and a half years. He was very much a perfectionist and was very neat and tidy in how he went about his work," he said.
"He won the Mitsubishi Motors mystery shopping quiz three years in a row, best sales person on the road"
"Our sympathies go to the family."
At this point in time, no funeral plans have been made as the family works to get his body back to New Zealand.
Rosemary Archibald said he was selfless in his approach to car sales.
"He was incredibly passionate about Mitsubishi. He put the customers first and put their interests ahead of anything else," she said.
Ngāti Kahu Te Iwi Chief Executive Ānahera Herbert-Graves posted a message of condolence to Facebook.
"We are in utter shock to hear of the untimely passing in Fiji of a beloved son of Te Hiku o Te Ika and Ngāti Kahu," she said.
He was 65.