And, though I won't spend too much time on it, it is worth going over the 2016 election as we look on to 2020. Though I guess the fun question is, would Bernie have fared better than the Hilldawg?
Well, let's go to the map: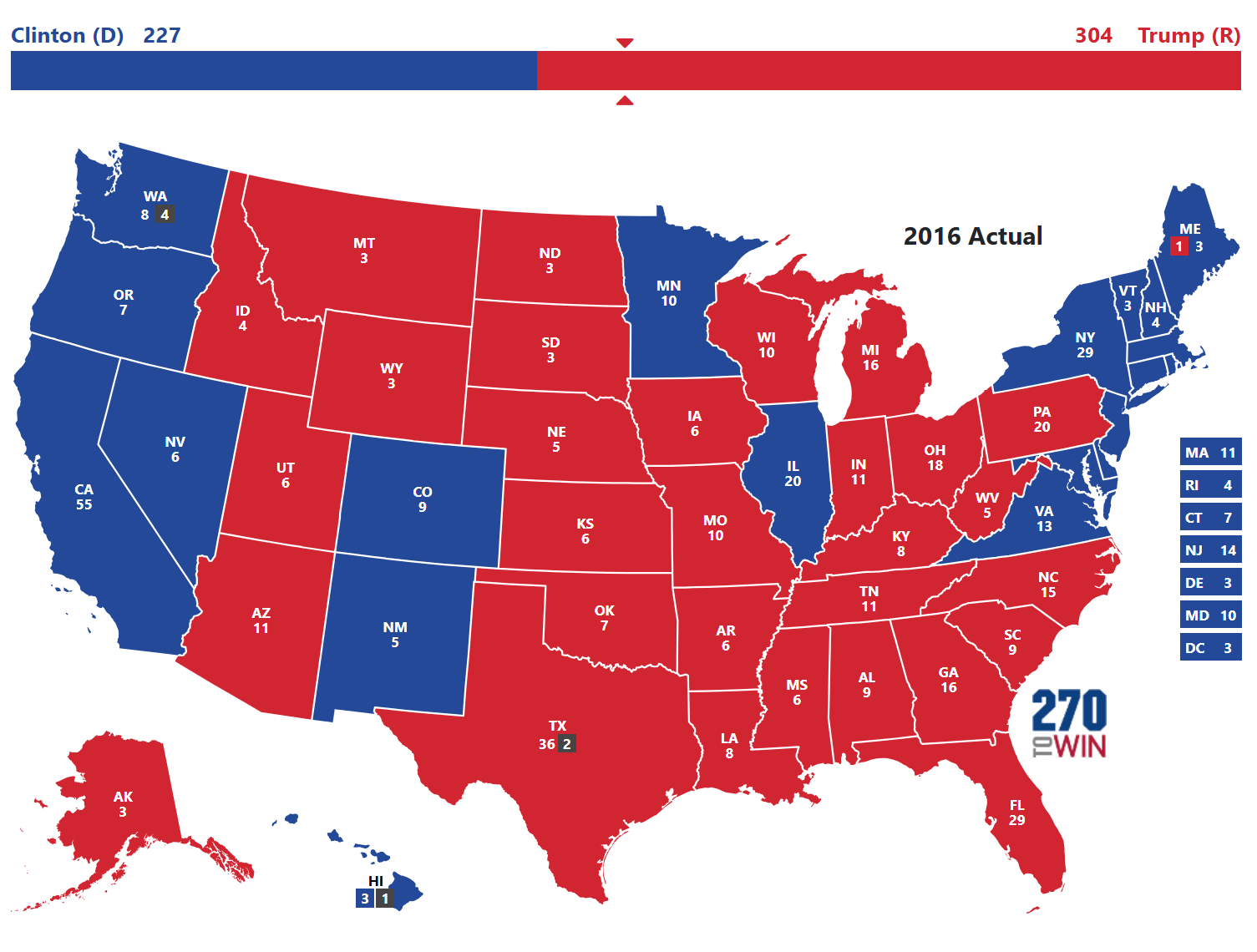 Now, which of those states that Hillary won is Bernie realistically going to lose? Okay, I'll give you Nevada. Hell, throw in Colorado. But do you think any of those states on the coasts are going to go Republican? Hell no. The GOP could resurrect Abraham Lincoln and he would still lose every state on the West Coast by double digits.
Now give Bernie Michigan, Pennsylvania, Wisconsin (all Rust Belt states decided by <1%). I don't think too many are going to argue with that; those were races decided by trade and Bernie was obviously more credible on that front. Now all he had to do would be to flip Ohio OR Indiana, and he wins. Not as easy as the aforementioned three, since those are more socially conservative states (though don't let geography fool you, plenty of social conservatives in MI/WI), but people vote their pocketbooks, and once again, he understands what has led to these folks' ruin.
Or, he loses both Ohio and Indiana but still takes Colorado, and still wins.
I wouldn't bet my life on a Bernie victory, but long story short, I'm extremely, extremely, extremely confident he would have performed better than Hilldawg. Bernie eats into Trump's competitive advantage, Hillary doesn't. It's that simple.