Was looking for a GTA Wasted gif ... went on a bit of a trip.
I didn't think he'd get half that far, tbf.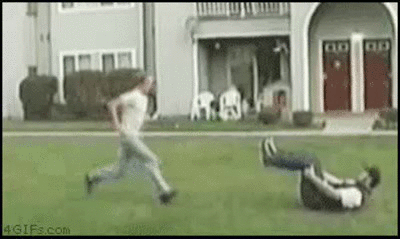 You'd think all that effort and no consideration that bazooka rockets start from behind the head for a reason?
I mean, knew what was going to happen before clicking, but ...