camroc1 wrote:
Winnie wrote: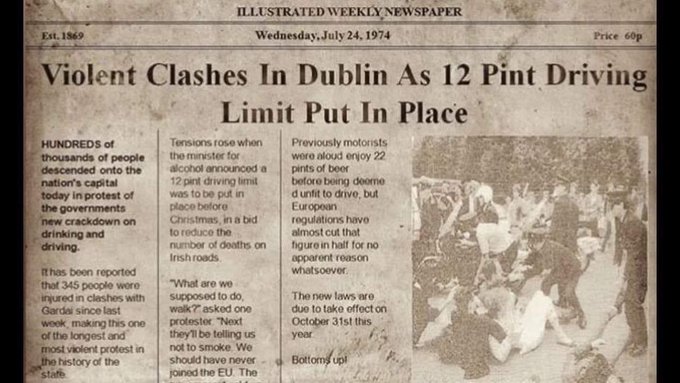 Jesus Winnie, you didn't pay 60p (12 shillings in old money!) for that in 1974, did you ?
Or did the idea that it might be fake news based on racist stereotyping even cross your mind ?
Handed 'round at your local Lodge meeting ?
Well we know for a cert you wouldn't have paid it
Everyone knows any lose change you had went into the wee jars collecting money for the IRA
So that's why on the week of the 46th anniversary of the Dublin-Monaghan bombings, you decide to put up an Orange propaganda piece on the outrage ?
It's "loose" by the way.
And secondly I deplore and despise SF/IRA. But you know that.