Nieghorn wrote:
Guy, this is a couple of blocks from where I live: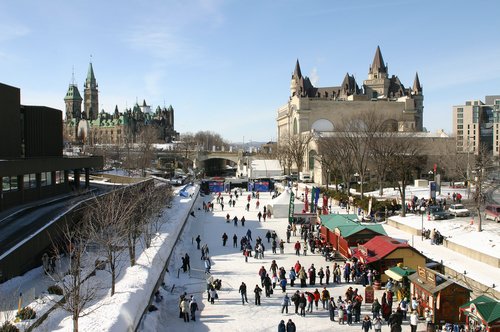 This is on the other side of down town...
I haven't been their Neigs, but my wife went there in Feb one year and went to work via the canal. She had to buy ice skates but thought it was the most amazing way to get to work. She said most people went at a leisurely pace but there were the odd madmen who used it for training purposes. Given she couldn't stop, or turn, it brought some adventure to the morning commute. Also, all the shops and coffee bars they drop on to the ice must make if feel very trendy. Really looks cool if it's not blowing.
In the "big air" pictures that Guy S put up, I knew straight away that was Vancouver. My place is right below his head