Ted. wrote:
Kiwias wrote:
SEAsianExpat wrote:
Catman wrote:
Kiwias wrote:
Incredible!! Thanks for positing

Definitely one of the most amazing predator-chase-and-kill videos I've ever seen.

Thought they would both be dead or seriously injured but the leopard not only survived, he actually went from hanging onto the hindquarters to a death grip on the throat during the tumble down the mountainside ... AFTER the lengthy airtime when they hit the edge of the cliff together.
Once leopards evolve opposable thumbs, we're f**ked.
I couldn't believe both animals were not killed by the fall.
The longer version, with the aftermath, is here
https://www.youtube.com/watch?v=oRQXebUBZtI
Start at about 3:40 for the start of the hunts if you don't want the prelims. And of course, you'll have to wear the special glasses* to be able to catch a fleeting, blurry glimpse of her
*not available in all jurisdictions - not suitable for the Welsh*
One French Author (sylvain Tesson) went with Vincent Munier (Great photographer) in Tibet to photograph the fabled snow leopard.
he wrote a book and describes similar hunt technique.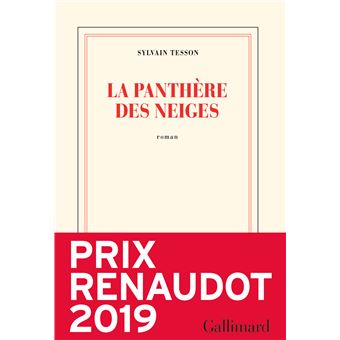 the book only shows if you have special glasses