The success of Game of Thrones proved, now TV production values are on par with film, that with the right script and actors, small screen adaptations can compete with big screen versions.
And the hits keep coming; The Walking Dead is a monster smash, SyFy just rolled out James Corey's Expanse series, Amazon has scored with Philip K. Dick's Man in the High Castle, Spike TV is developing one of my favorite hard sci-fi series, Kim Stanley Robinson's Mars trilogy, and FX has an adaptation in the works of my all-time favorite graphic novel, Brian K. Vaughan's Y: The Last Man.
So I'm already spoiled for choice, but, my world would be complete if either/both of the following were realized in live action:
Stephen Donaldson, The Chronicles of Thomas Covenant:
Epic and adult. No character in literature makes it harder to be sympathetic than Thomas Covenant, starting with the crime he commits on day one after arriving in the Land (if you've read the books, you'll know what I mean), but the series is as beautiful as it is dark.
Julian May, The Saga of the Pliocene Exiles: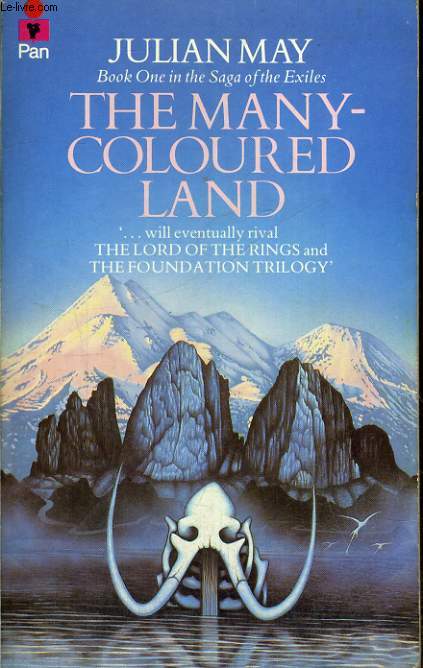 Time travel, aliens, psychic powers, feudalism, dynastic intrigue, Celtic mythology, the Zanclean flood; you name it, this has got it. Would push what's feasible via special effects to the limit, but wow, would it be worth it; a Game of Thrones/X-Men hybrid, set in Europe six million years ago.
Your recommendations, for any high-power TV executives who may be logged on?