Nieghorn wrote:
eldanielfire wrote:
England squad for the tst series against Canada.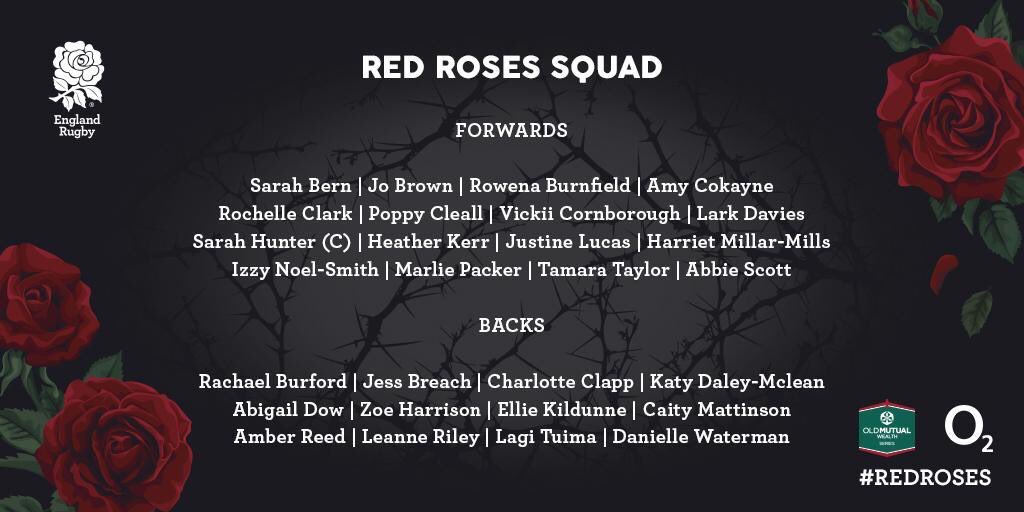 Sadly not to many countries are playing tests. I know South Africa just played two, behind closed doors games against England academy. I have no idea what Wales or Scotland are doing.
Plenty of names I don't know in that. Scouting report?
A lot of the excellent U20's team from the past few years are breaking through. I've said before, Lagi Tuima is a superb talent at Fullback or centre. A bt of her in the build-up to this try:
https://twitter.com/WomRugbyComp/status ... 8076762112
A similar story for Abi Dow whose an excellent wing with a real nose for a gap and runs superb lines. She's tall, long legs means she tends to pull away from defenders chasing her down. Imgine somnee with the brain on Tommy Bowe in his prime with a tall wingers body like north or Cuthbert. Lottie Clapp is another excellent winger who is playing great rugby for Saracens.
Though I opinion is there are deffo some omissions: Quins have quite a few a few players that might be hard done by, Shaunagh Brown has been devestating at 6 (though England have ridiculpus riches in the backrow right now) and Natasha Bradshaw is new but looking devestating ont he wing, her acceleration is the fastest I've seen in the english league besides Garnet Mackinder from Sararacens who I also thin should be seen by England XV (though she play 7's she 15 trying scoring has been exceptional). A bit of her pace here:
https://twitter.com/WomRugbyComp/status ... 6695760896
, Sydney Gregsonfrom Bristol is another player i think should be considered, I've never seen a back as aggressive on the floor as her before and her defence was immense lack weekend. Gloucester-Hartbury also should have more players represented.
Overall I feel they are sticking with the old squad but intergrating the U20 team. Sadly it mean those players who are in their mid-20's or weren't picked out as a future star in the U20 set-up are being overlooked. It's not quite picking from form strictly speaking, it's been picked based on old favourites and the new talent that has high expectations from the U20 days IMO for England.
Quote:

I don't know if we've even named a new head coach yet, let alone a team???
Woah. I just checked, I can't find anything. It's quite bad when Rugby Canada's website announces thee England-Canada test series and only has quotes form the English coaches about the match.