They are offside alright.
"OFFSIDE AND ONSIDE IN OPEN PLAY
A player is offside in open play if that player is in front of a team-mate who is carrying the ball or who last played it. An offside player must not interfere with play. This includes:
Playing the ball.
Tackling the ball-carrier.
Preventing the opposition from playing as they wish."
But they won't be pinged unless they don't:
Moving forward towards the ball? Yes. (Use the grass advertising to compare angle and meters advanced)
Still ahead of the ball carrier? Yes
It's true but it's not going to be blown often.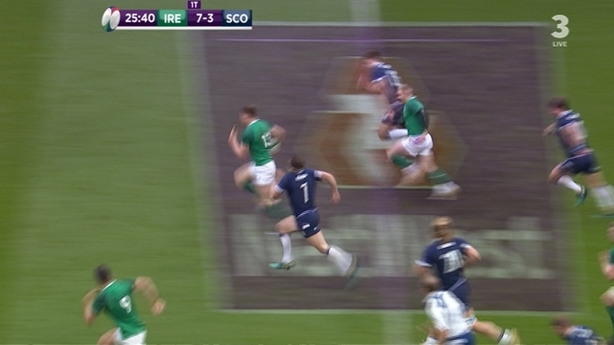 Finally, back onside but did they gain advantage from staying offside?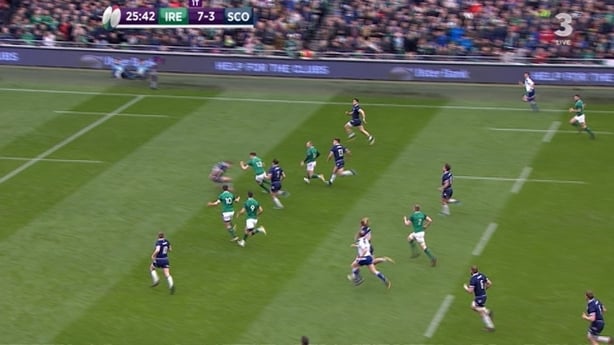 P.S. if the ball is passed to Sexton by Ringrose, Murray scores.