Margin_Walker wrote:
Lions have gone 1/20 and 2/11 with Seconds in charge for their home games this season. (Russ Petty on Twitter)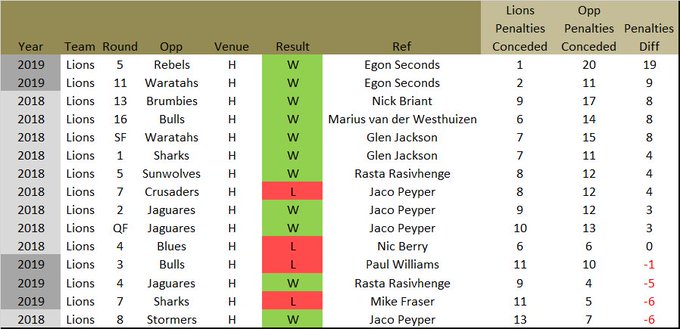 Seconds was a Stormers player and the Lions were done in by a series of highly questionable decisions when they played them previously this season.
I have to say that the intervention of the South African TMO to intercede on behalf of the Stormers to deny the Crusaders in tonight's game of a legitimate and exceptionally well worked try on the most spurious basis is absolutely shameful, but fully to be expected when the Stormers are playing.
It helps nobody.
It may propel the Stormers to the top of the table, but granting them superiority on a sloping playing field means that they are probably not prepared when the field is level. The bulk of the Springboks play for the Stormers (and the Bulls) and this sort of favouritism means that this is a skewed benchmark when it comes to selecting the national side.
Additionally, it allows refs from other nations some justification for their own home town decisions.