openclashXX wrote:
I like haggis wrote:
openclashXX wrote:
Insane_Homer wrote: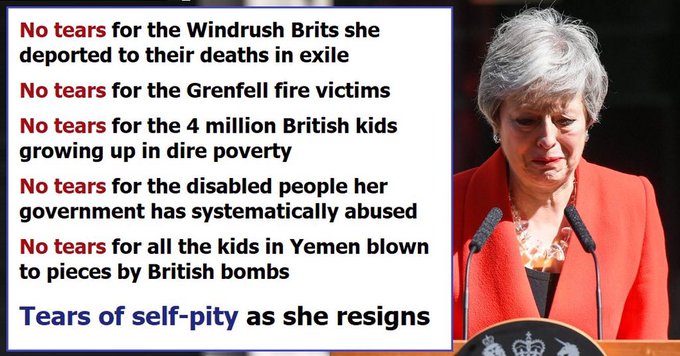 This is from the Momentum Twitter page isn't it?
Always good to see them taking the dignified option at any given moment
True though, her conduct during Grenfell was despicable.
Eh?
Again, far from a fan of her but what was so objectionable about her conduct over Grenfell?
Firstly, she said she was disappointed in herself:
Theresa May has admitted her initial response to the Grenfell Tower fire was not good enough, saying she will "always regret" not meeting survivors of the blaze when she first visited the site.
Not meeting the victims until hounded for not doing so was disgraceful. Not saying she should have gone around crying and hugging everyone, that's not who she is. But to visit Grenfell and not show compassion to survivors who lost everything. Poor form.