...welll, if you exclude Luxembourg which isn't really a country.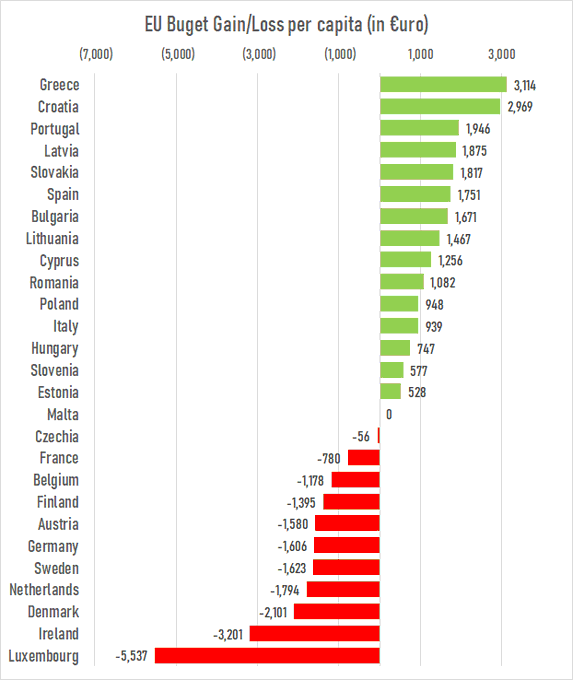 That's just under Euro16 Billion as a net contribution. Pretty special for a tiny country.
You lads are now each paying just under twice as much as Germans, and about three times as much as the French.
If anyone's ineterested, on the same allocation, it looks like the UK would have been on the hook for a net Euro 80 billion contribution if we had stayed in.