Anyways, one of my favourite England players Shaunagh Brown has had two pieces written about her in the main press: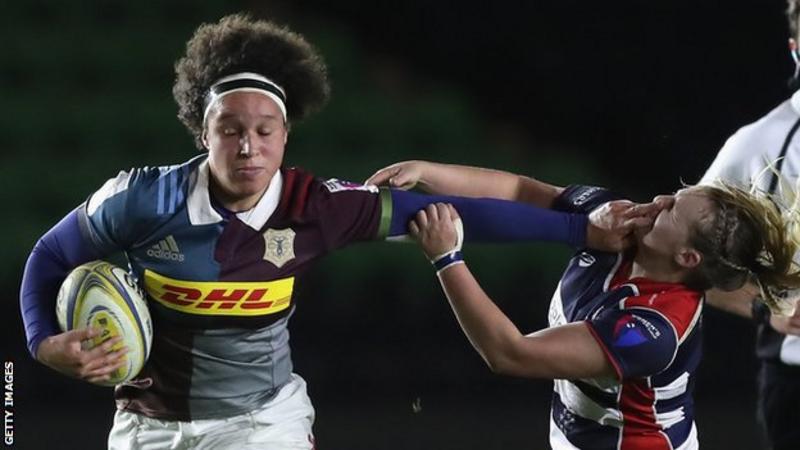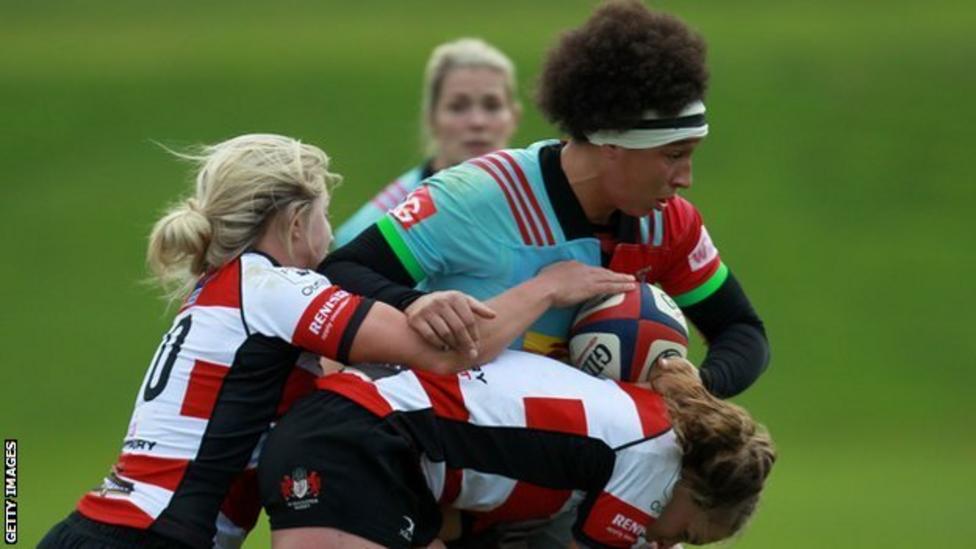 It's very rare anyone is allowed a week off when you're training to be a firefighter, but when England Rugby came calling for Shaunagh Brown last November, Kent Fire and Rescue made an exception.
"I got let off, very kindly, from my recruit course, which is very unheard of because it was three months and we were told we couldn't have time off; but being England they gave me a week," explained Brown.
It was enough time for England head coach Simon Middleton to recognise the talents of the Harlequins back rower, who won her first cap against Canada in the autumn.
Now a fully qualified firefighter, Brown has signed an England Elite Player contract before the Six Nations and has a simple goal: "To get a start for England - you can't really predict that, but all I can do is do my best, work hard and learn the England way.
"Overall in the Six Nations we want to win it and whether that means me only getting five minutes at the end of a game, then so be it."
Brown has joined a squad looking to defend their Six Nations Grand Slam title, starting away to Italy on Sunday, 4 February.
The Red Roses are going through a transition after the 2017 World Cup, with a number of core players involved in that campaign - which ended with defeat by New Zealand in the final - now playing rugby sevens full time.
It's created opportunities for players like 27-year-old Brown, who also has a background in commercial diving.
"I was a British Gas engineer and I just got to the stage where I wasn't enjoying it," she said.
"I just met some guys who were commercial divers and I looked into it, found the course up in Fort William in Scotland and trained to be a commercial diver.
"It was a lot of stuff in the Thames, lots of stuff in rivers, quarries, nothing fancy at all. Generally you can't see anything either but again, if you're working in the Thames you don't really want to see."
Harlequins' Shaunagh Brown is tackled
Brown plays her club rugby in the famous quartered shirts of south west London side Harlequins
However, there were also more glamorous jobs for Brown, working on film sets assisting underwater shoots.
"Before everyone gets in you do the construction of a set and put the scaffolding down and platforms where they need them, but once everyone's filming you're just in there as a safety person in case anything goes wrong," she said.
"One of the best jobs was literally just holding a fan at a lady in a red dress that had to be puffed up enough.
"I did do a set with Jeremy Irons for an ocean conservation project he was doing. He was cool, he turned up as you would expect with his cravat on and his hat and he was just very lovely and la-de-da, a really nice guy."
Diving didn't always pay the bills though, and that's when Brown went into the Fire Service.
Her knowledge of breathing apparatus did give her an edge at times in training, although she said the hardest part was learning first aid.
"You have the traumas in a car crash and you kind of forget that a firefighter is normally the first one on scene," she said.
"You're cutting people out but you've also got to deal with the physical aspects of what's wrong with the person inside and just how traumatising it can be.
"Luckily I haven't seen anything too bad yet but there's a support system in place for when things do get too much and get on top of you."
On the sporting stage Brown is no stranger to pressure.
She dabbled in boxing and before rugby had already represented her country in discus, shot putt and hammer, competing at the 2014 Commonwealth Games in Glasgow in the latter.
"I've been on international stages before so I can relate to the intensity of training and how serious things are - but I'm not finished yet though," she insisted.
Shaunagh Brown throws the hammer in Glasgow at the 2014 Commonwealth Games
Brown finished 11th in the women's hammer at the 2014 Commonwealth Games
As a relative newcomer to rugby she has plenty of homework at England's training camp at Bisham Abbey in Marlow.
"The most difficult one is line-outs - there's so many different options and learning so many different positions," she said.
"But everyone helps - Tamara Taylor and Abbie Scott help out a lot. We've also got the footage and I can go back and look over it just by myself in my room to learn what the calls are."
Despite her rookie status Brown is eager to play and prove herself during the Six Nations campaign.
"The reason I'm here is to be on the pitch and nobody else would be here otherwise," she said.