Mick Mannock wrote:
Insane_Homer wrote: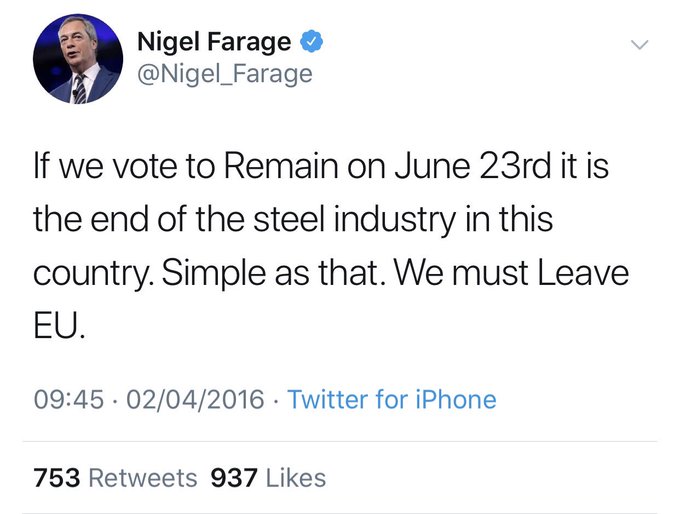 We haven't left.
Quote:
voting records from the European Parliament show that Mr Farage and other Ukip MEPs voted against a move to reform EU trade defence rules in 2014.
The UK government then double farked it later as stated in article above.
If we'd actually left last month, what, if anything, would be different now with regards to British Steels collapse today?
I'd also be interested to hear how a no deal Brexit might make it all better.